I am a Masters Student at the University of Connecticut studying Biodiversity and Conservation Biology. I graduated in 2011 from Washington and Lee University in Lexington, VA with a degree in Biology and also have a background in Business and Accounting.

I am interested in how large carnivores in North America can adapt to close human proximity, and what humans can do to help promote coexistence. I believe in the importance of outreach and education for the general public to minimize misconceptions and create awareness of the roles these animals play in the environment and the plights they currently face.

In addition to my formal studies, I regularly volunteer at the Wolf Conservation Center in South Salem, NY. Through them I am learning the importance of captive breeding programs for critically endangered animals such as the Red Wolf and the Mexican Gray Wolf and how such programs are implemented to maximize the overall species' health as well as each individual's health, well-being, and chance at being released into the wild. I am also learning from them as well as the many guests to the center how to best reach and engage a public audience. I am able to see firsthand how many common misconceptions there are out there and how important it is to increase general knowledge to save these instrumental and highly misunderstood species.

In my personal life I share my home with a my dog Elsa, a German Shepherd/Husky mix, and my cat Eowyn, a Maine Coone Mix. In addition to my in-home family, I also share my life with my two horses, my Arabian mare Aliyah "Ali" and my Hanoverian ​gelding Westfold "Wes." I enjoyed the challenge of training Elsa myself and I have also successfully competed both Ali and Wes in dressage.
Powered by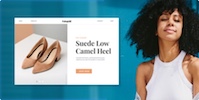 Create your own unique website with customizable templates.